Services Offered:
Please note that I am experienced in Telephone Counselling and Zoom Counselling.

Counselling is available to Individuals, Couples, Young People & Children.

People refer themselves, and I also receive referrals from Insurance Companies, GPs and HR or OH departments in Hertfordshire and Buckinghamshire. I am a Trauma Specialist, working both with individuals and with groups of Employees and Managers after a Critical Incident.

Supervision is available for Counsellors & Members of Caring Professions. It is an ethical requirement for counsellors to consult an experienced supervisor.

Training is available for Groups & Organisations, including Schools and Children's Centres, and I am available for Managerial Consultancy within companies.

Critical Incident Management and Stress Management is offered for both large Organisations and small Businesses when a trauma has occurred within the company.
I have completed the ICISF (International Critical Incident Stress Foundation) Training in Critical Incident Stress Management (CISM).



People seek counselling for many reasons including:

Anxiety

Panic attacks

Depression

Self-harm

Suicidal feelings

Bereavement

Spiritual Issues

Loss , which can include separation/divorce, loss of a job, or a major change such as moving away from family and friends.

Parenting Issues can often feel overwhelming and it can help to talk things through with a counsellor.You may be fostering or adopting, or find yourself in a new family situation with your partner and two sets of children.

Relationship Issues can also be a source of conflict and distress. I work with both heterosexual and homosexual couples, as well as with individuals about other relationships, such as difficult work or family situations.

Trauma , both from a single event (ie, road traffic accident, unexpected death of a loved one or a critical incident at work), and longer term issues;

Chronic Trauma , such as domestic violence or long-term childhood issues (ie, abuse, illness or disability).

Workplace Stress , Redundancy. Counselling can help you work out strategies for managing work issues, or perhaps you would find it helpful to talk through career options with a counsellor.

Confidentiality & Data Protection. What you say in a session is confidential, and any notes I keep are kept locked away securely. No one sees them. I do not keep notes on a computer.
In order to ensure that I am working ethically, I have a supervisor where I discuss my work anonymously.


If you are feeling suicidal, by all means feel free to call me, but also consider talking to a friend.
Please allow your GP to support you. The Samaritans are always there to listen (08457 90 90 90),
or you may have a helpline provided by your employer that can offer 24hr counselling assistance.

Do call me if there is a Critical Incident (eg. major unexpected accident or fatality that affects your Company) for help with maintaining the safety, wellbeing and resilience amongst your employees. I am experienced in on-site visits to meet your requirements.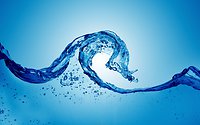 My consulting room is in TRING . This is easily accessible from BERKHAMSTED and HEMEL HEMPSTEAD in Hertfordshire, as well as from AYLESBURY , AMERSHAM , CHESHAM and GREAT MISSENDEN in Buckinghamshire.
Tring is on the borders of Hertfordshire, Buckinghamshire and Bedfordshire.

TELEPHONE COUNSELLING CAN BE ARRANGED IF REQUIRED.

FOR TRAINING, CRITICAL INCIDENTS AND TRAUMA WORK, I AM AVAILABLE NATIONALLY.